The gloves were off last night in the first debate George Gascon attended since announcing his bid for re-election last month.
Seven candidates, all Democrats, attended the forum hosted by the Santa Monica Democratic Club who endorsed Gascon for DA in 2020, Los Angeles Superior Court judges Craig Mitchell and Debra Archuleta, Deputy District Attorneys Maria Ramirez, John McKinney, Jonathan Hatami, and Eric Siddall, and former Assistant U.S. Attorney Jeff Chemerinsky.
Right out of the gate, when veteran Deputy DA Hatami challenged Gascon with the current statistics, all memorized, on the catastrophic rise in crime since he took office, Gascon barked backed in response "It almost seems like were at a Republican debate". The irony of which since Gascon himself was a Republican for 40 years switching parties in 2010.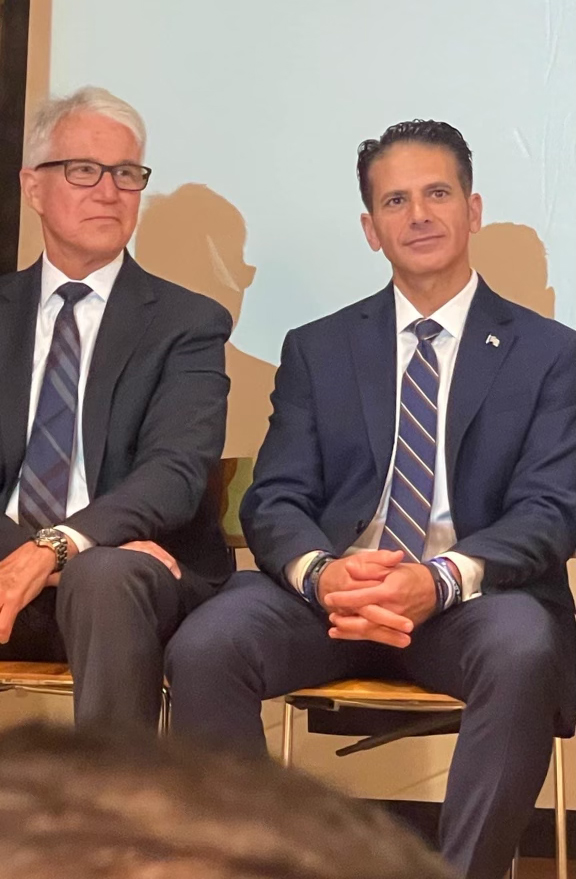 Another term Gascon used to deflect attention from his disastrous tenure was DA was to call it "fake news", attempting to gaslight those who highlighted his failures. Gascon's pro-criminal directives and zero-cash bail have amounted to an extremely unsafe environment for the citizen's of LA County as the candidates pointed out.
The embattled Soros-backed DA maintains that violent crime is slightly down in the last year to which candidate Debra Archuleta suggested that might be due to the fact that there are "over 13000 cases sitting on his desk that have not yet been filed."
The DA race has seen three debates so far, two of which were pro-law enforcement. Gascon chose not to attend the first two, a wise choice, as he has made it abundantly clear one of the main focuses of his campaign is "holding law enforcement accountable".
No where in his announcement that he is running for re-election did he mention he was focused on holding criminals accountable.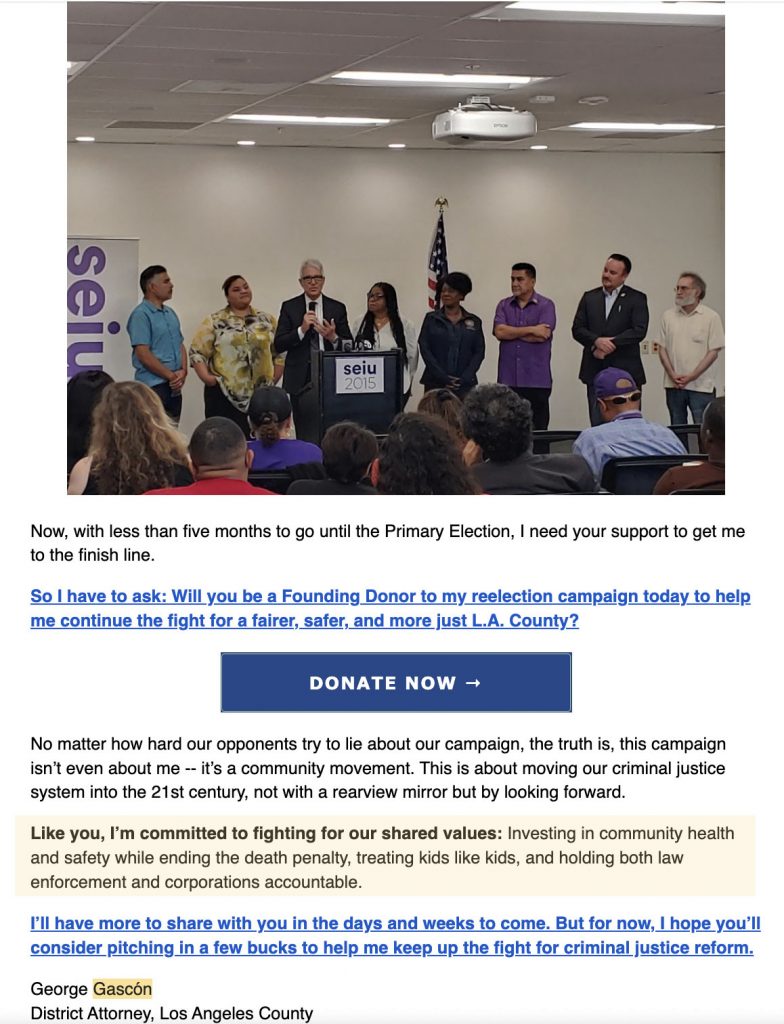 Last week Gascon failed to secure the San Pedro Democratic Club endorsement with only 36% of the vote. The club endorsed the incumbent DA in 2020. Jonathan Hatami came in second at 28%.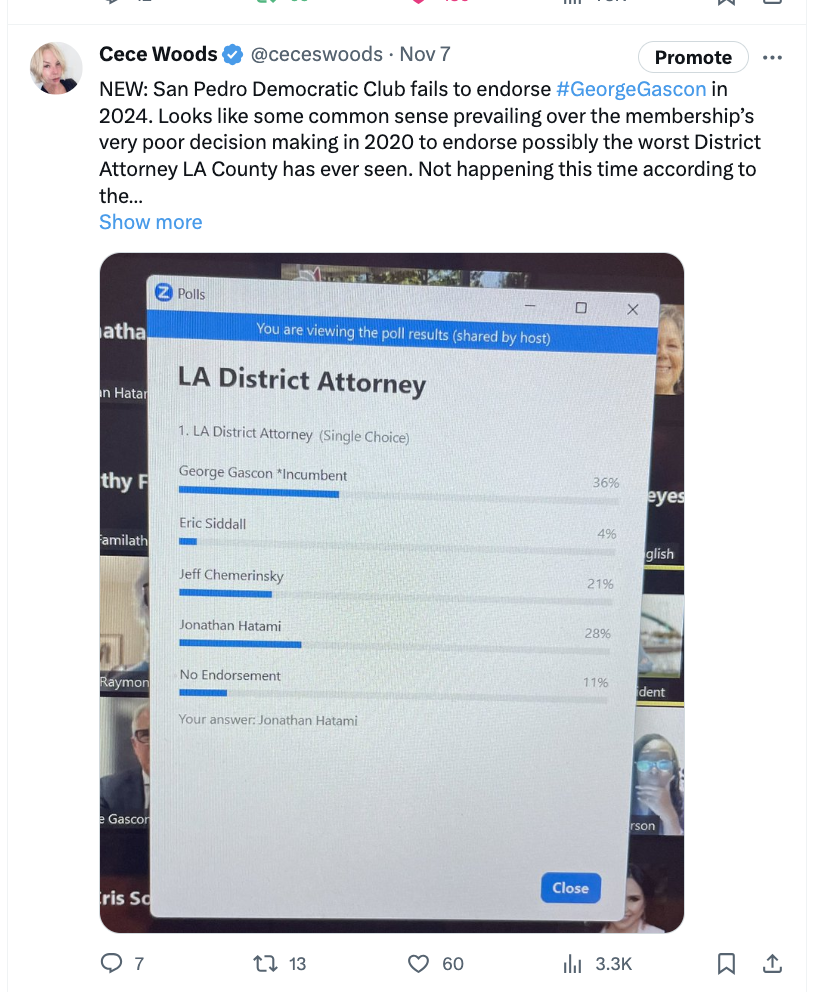 Candidate Nathan Hochman who is running as a registered Independent, was not invited to the Santa Monica Democratic Club's debate and took to Twitter to participate live while watching the debate from the Santa Monica Library where he made himself available to voters and press.
Observation of the audience's reaction to the candidates interactions which each other and Gascon, showed the majority of support for Hatami and Siddall who appeared to be the front-runners of the night's debate.
A noticeably different crowd from those who supported Gascon in 2020.
Since 2021, Gascon has been the subject of two-voter led recalls, the second attempt failing in July of last year by 46,000 signatures to make the ballot.
In April, a poll taken by UCLA found that just 27% of LA County residents viewed Gascon favorably, and 40% viewed him unfavorably.
While many have been campaigning for the coveted spot throughout this year, the official filing period which started November 13th, will flush out which candidates who will make the final ballot for the March 2024 primary.
"It was a great debate in Gascons's own backyard organized by a group who actually endorsed him in 2020. Well, this isn't 2020. I'm a dad, a husband, a child abuse prosecutor and an Infantry soldier. Gascón better buckle up. He's got a serious challenger he's got to deal with now." said Jonathan Hatami.
By December 8th, when the filing period ends, voters will know which candidates will go the distance to put and end to Gascon's reign of terror and destruction of a once proud Los Angeles County.
LA voters will have their say in the spring 2024 primary as to who will advance to the November run-off  should George Gascon not meet the 51% threshold.