*UPDATED at 9/15/23, 8:44 AM
Despite the intense stonewalling by the Los Angeles County Sheriff's Department to conceal the information surrounding the investigation and subsequent detainment of a commanding officer, details of the operation are leaking out.
On Saturday, September 9th, department sources reveal that Captain Charles Norris IV, Acting Commander of the Special Operations Bureau, and sources say is one of Luna's first promotions as Sheriff, was allegedly caught entering a known trafficking location.
Norris was allegedly detained, however, sources say at the time of detainment, no illegal acts could be proven. Norris allegedly used his LASD county issued vehicle to travel to the trafficking location and was allegedly being tracked for almost two months prior.
According to a vague department statement only issued to those who had knowledge of the incident and reached out to the Sheriff's Information Bureau, a Captain, which we now know to be Norris, was relieved of duty on Monday, September 11th.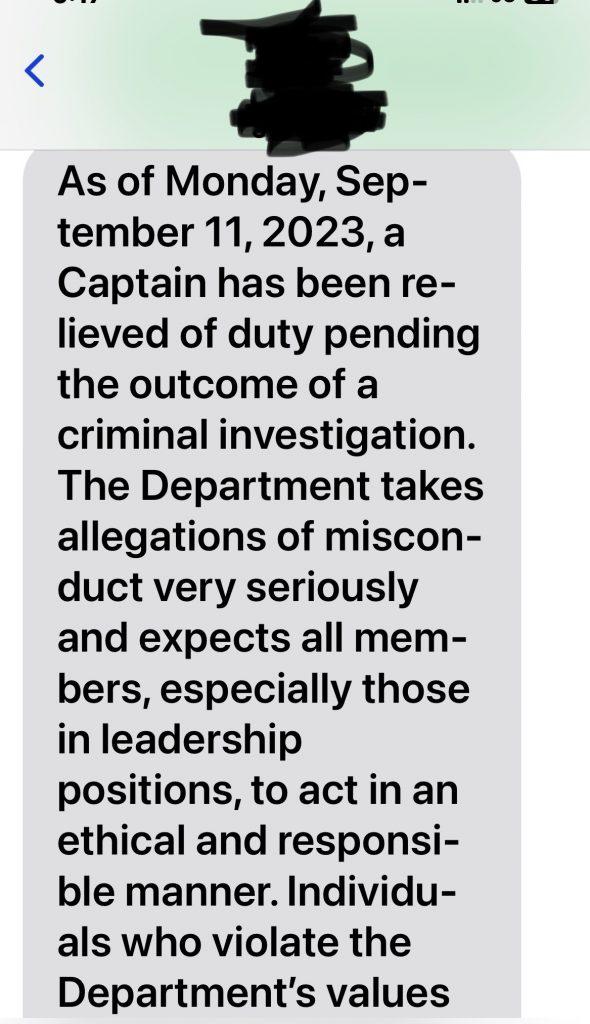 It is still unknown who was lead agency on the investigation, however, sources say the FBI was not involved.
Original reports from department sources were that Norris was allegedly meeting a minor male for sex and believe he may have been tipped off by a member of the Special Victims Bureau.
According to sources, Norris's Stevenson Ranch home was raided on September 11th, by LASD Internal Criminal Affairs Bureau (ICIB).
The Current Report reached out to Communications Director Nicole Nishida to inquire if LASD is the lead on the investigation and to confirm Norris's home was raided by ICIB.
Nishida did not respond to our request for comment.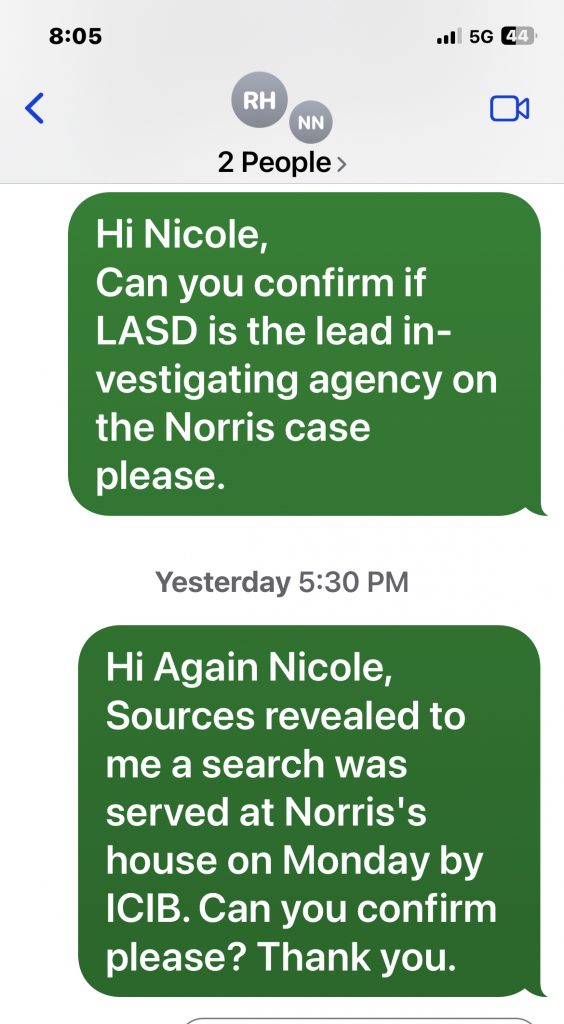 When asked if a public statement from Sheriff Luna will be made available on the Sheriff's Department website, Nishida responded the statement "would only be available to those who inquire". When further questioned if the statement would be made on official Department communication with Luna's signature, Nishida responded "No".
Sheriff Luna has not released a public statement on the matter.
The Los Angeles Times followed The Current Report's breaking news story on Norris's detainment with a report on Thursday evening.
This is a developing story and will be updated as new details are made available.