Thirty-six hours after the murder of deputy sheriff Ryan Clinkunbroomer, a person of interest who investigators believe to be the killer, is in custody.
Yesterday after 4pm community members came forward with information to LASD Homicide investigators to help identify the suspect and the vehicle.
LASD Special Enforcement Bureau (SWAT) arrived hours later and served a warrant during the operation deputies surrounded the residence on Barrinson St. calling out the occupants. The suspect barricaded himself for several hours.
SEB deputies attempted to use multiple deescalation techniques, including hostage negotiators. The suspect claimed he suffered from Schizophrenia (the mental illness claim was quickly debunked) and threatened suicide before deputies deployed chemical agents, specifically "hot gas" which was successful in forcing the suspect out of the residence.
Deputies seized multiple firearms and the vehicle described at the scene of Clikunbroomer's murder.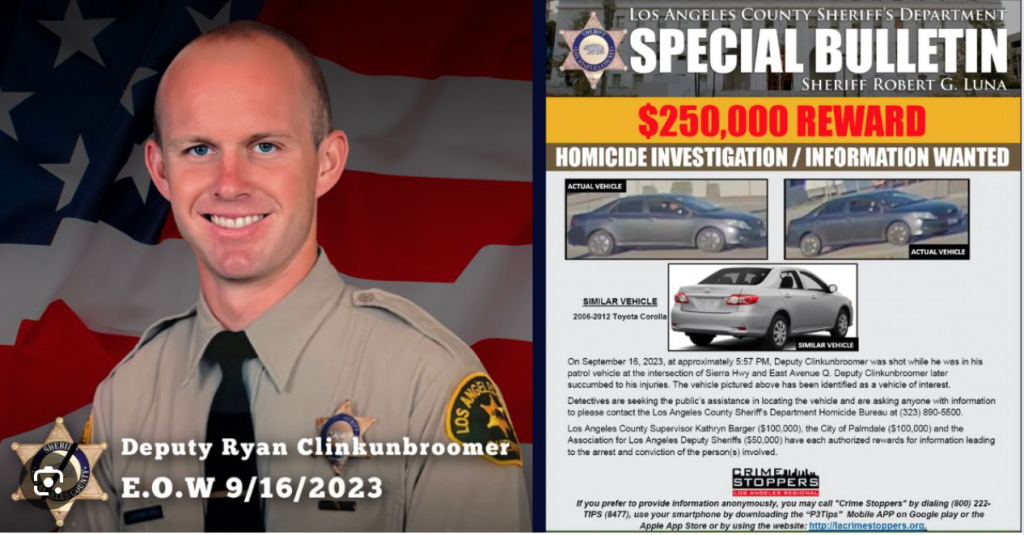 The suspect, identified as 29-year old Kevin Cataneo Salazar was peacefully taken in to custody at approximately 5:00 AM by LASD and held at the Palmdale Sheriff's Station.
LASD Palmdale deputies and Clinkunbroomer's partners were directly involved with locating the suspect. Sheriff Luna stated at a press conference today they believe "no other suspects involved in this incident".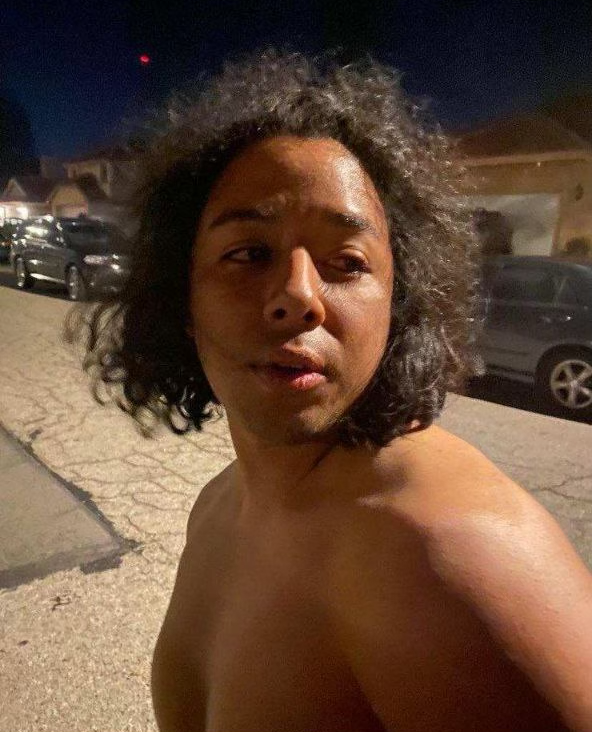 Clinkunbroomer, 30, was found unconscious and suffering from gunshot wounds in his squad car near the Palmdale Sheriff's Station at the intersection of Sierra Highway and Avenue Q around 6 p.m. Saturday.
He was pronounced dead after being taken to the Antelope Valley Medical Center.
Clinkunbroomer followed his father and grandfather into law enforcement, with eight years at LASD, spending the last year and a half as a training officer.
Luna said detectives are still working the case, and anyone with additional video from the area at the time of the shooting is asked to contact them at 323-890-5500 or Crime Stoppers at 1-800-222-TIPS.