By Sam Hall Kaplan
FIRST THE BULLSHIT: The California City Management Foundation, a self aggrandizing bureaucratic boondoggle of which Malibu City Manager, Reva Feldman is an officer, has named her "City Manager of the Year".
BAD TIMING ONCE AGAIN: This comes fresh upon Feldman's return from a two week vacation in Paris while Malibu struggled to launch rebuild, and is a reminder that when the fire was at its peak she closed down the city's Emergency Operations Center for 16 hours.
SIT DOWN TO READ THIS: As did the phony foundation's members at an expense tab dinner paid to hear Reva talk about how city managers have been dealing with the unfair criticism sparked by the fires across the state.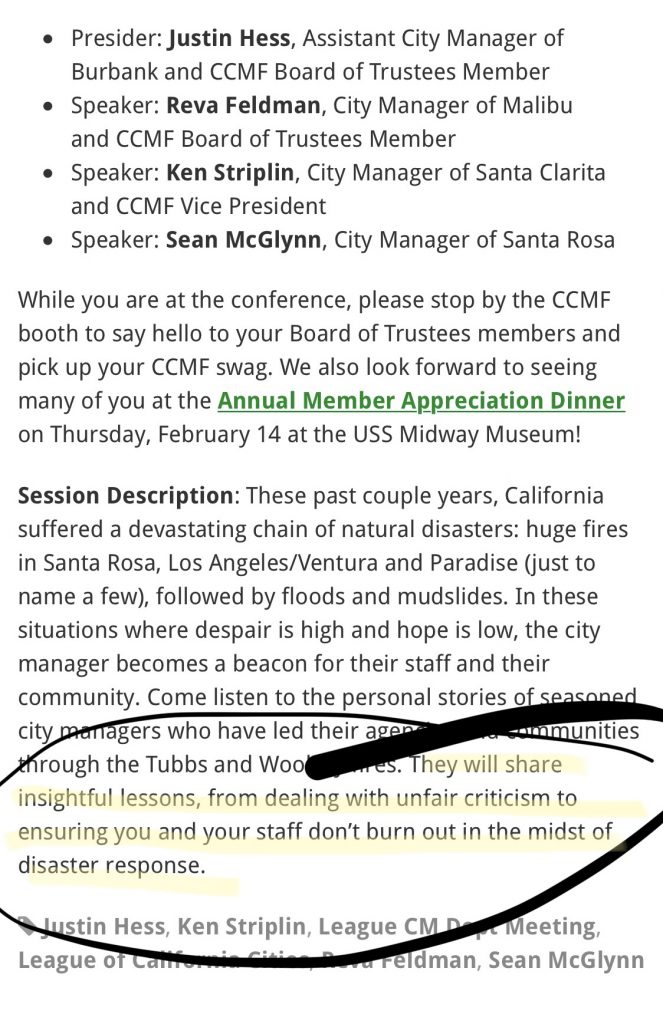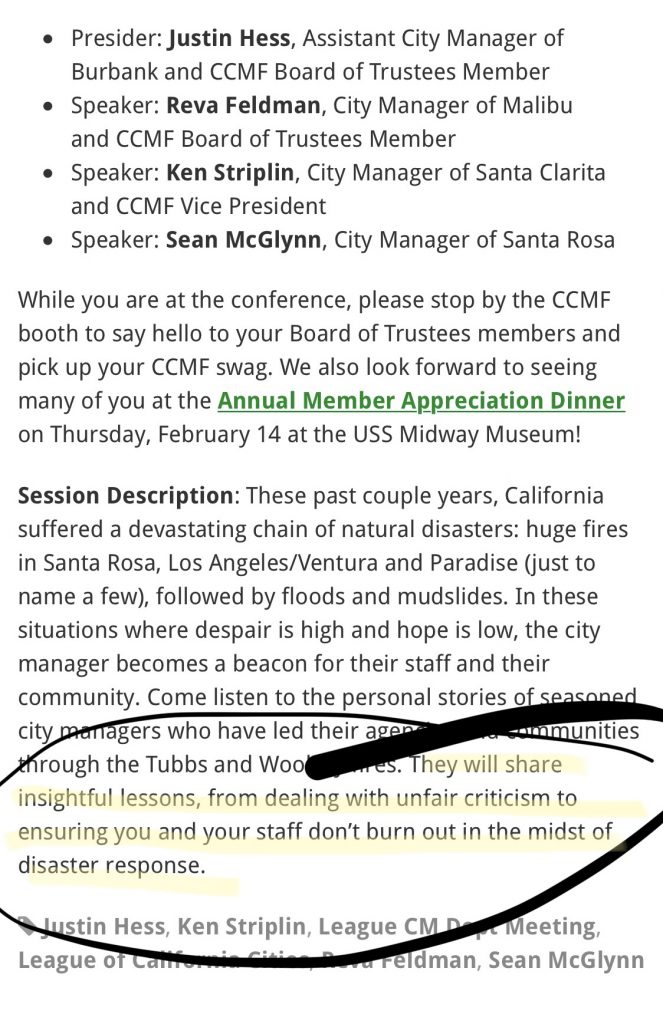 TRY NOT TO LAUGH: Especially the thousands of Malibu residents whose homes were ravaged by the Woolsey Fire, that was aggravated by the myriad failures of an inept City Hall and a blundering Reva: the lack of preparedness, the collapse of communications, a confused mandatory evacuation, and no aid for those who stayed behind. And for this she congratulated herself and staff on the great job they did. 
CAN YOU BELIEVE THIS? Obviously, pathetically, Reva is feeling the heat of the petition demanding her ouster from her sinecure $300,000 plus job a year, and is calling in the favors, rallying the suck ups,  churning out the press releases, and who knows what other questionable acts come to mind?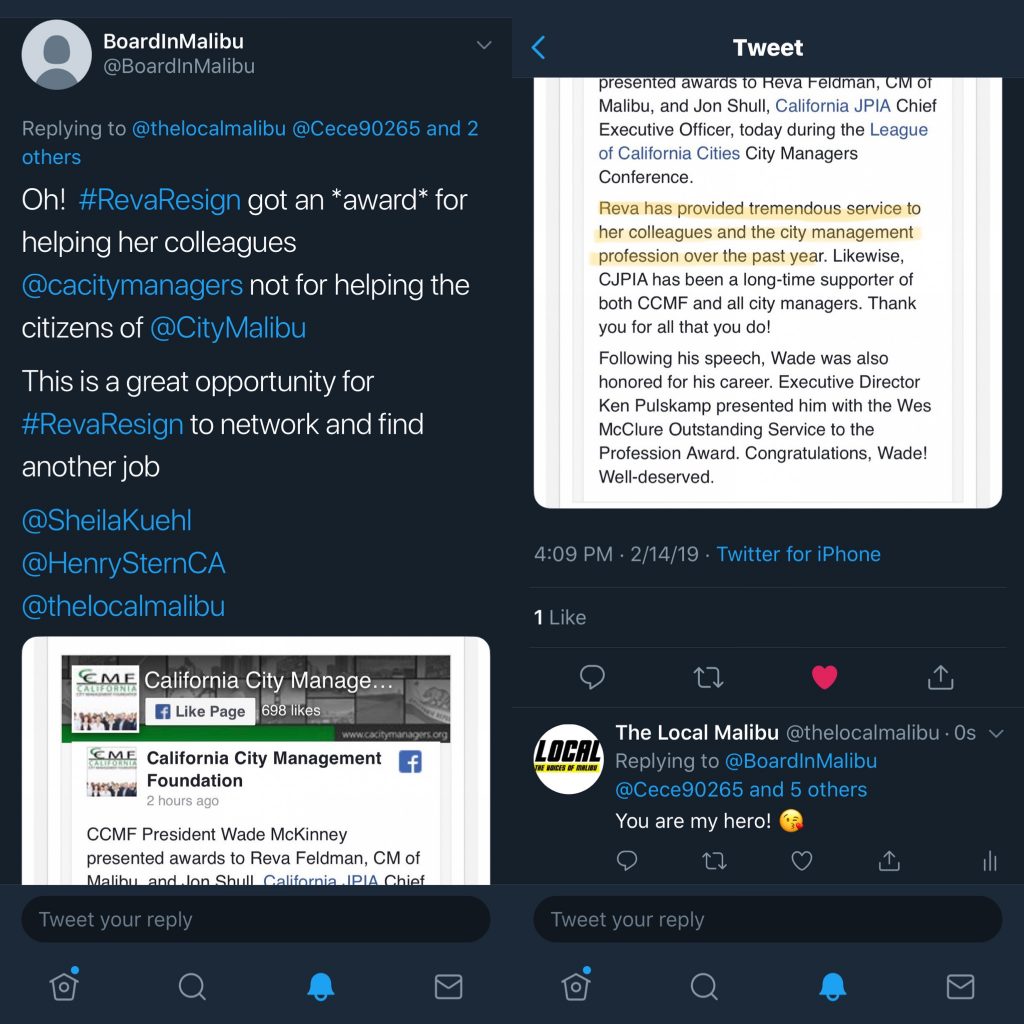 PERHAPS ASK SKYLAR PEAK: The often out-of-town, and out-of-step councilperson, who has been banging the drum for Reva for who knows why?  That she signs his travel expense accounts? And probably signs her own to go pick up a phony award, and for who knows what else?
ENOUGH ALREADY.  SIGN THE PETITION. BE SMART MALIBU.