On Wednesday, May 4th, Malibu/Lost Hills deputy Konrad Thieme was arrested and charged with two felony counts of assault under color of authority and one count of making false statements in a report, according to prosecutors.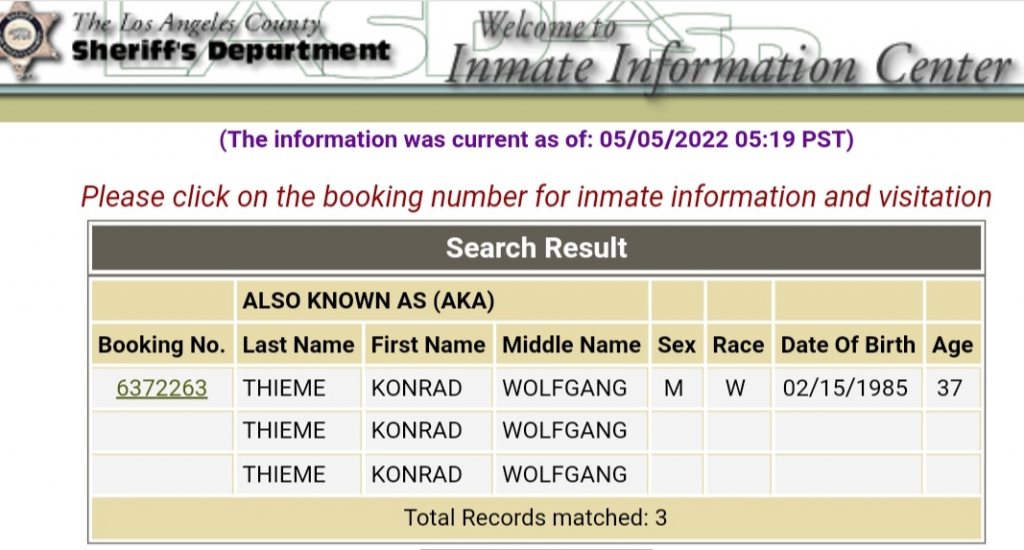 Multiple sources inside the department confirmed details about the incident, the immediate dismissal of the deputy and the timeline of internal criminal investigation, which was transferred to the District Attorney's office by LASD in a swift and timely manner given the egregious acts by the officer.
According to the civil claim filed, Deputy Thieme, completely unprovoked, suddenly throat punched Ms. Jafari who yelped in agony as she flew backward to the ground and landed on her back and head. Deputy Thieme and two other deputies continued their assault on Ms. Jafari who was terrified yet continued to be passive and non-resistant. The Deputies sat on victim and shocked her body with a taser with no justification as victim cried out in intense pain.
Deputy Thieme then grabbed Jafari by the hair and violently threw her into the back of the patrol car. Jafari was taken to the emergency hospital where she was treated for the injuries caused by the deputies.
The entire incident was caught on a body-worn camera.
A second civil complaint detailing Deputy Thieme's excessively violent behavior from a 2017 incident in Topanga is currently still in litigation.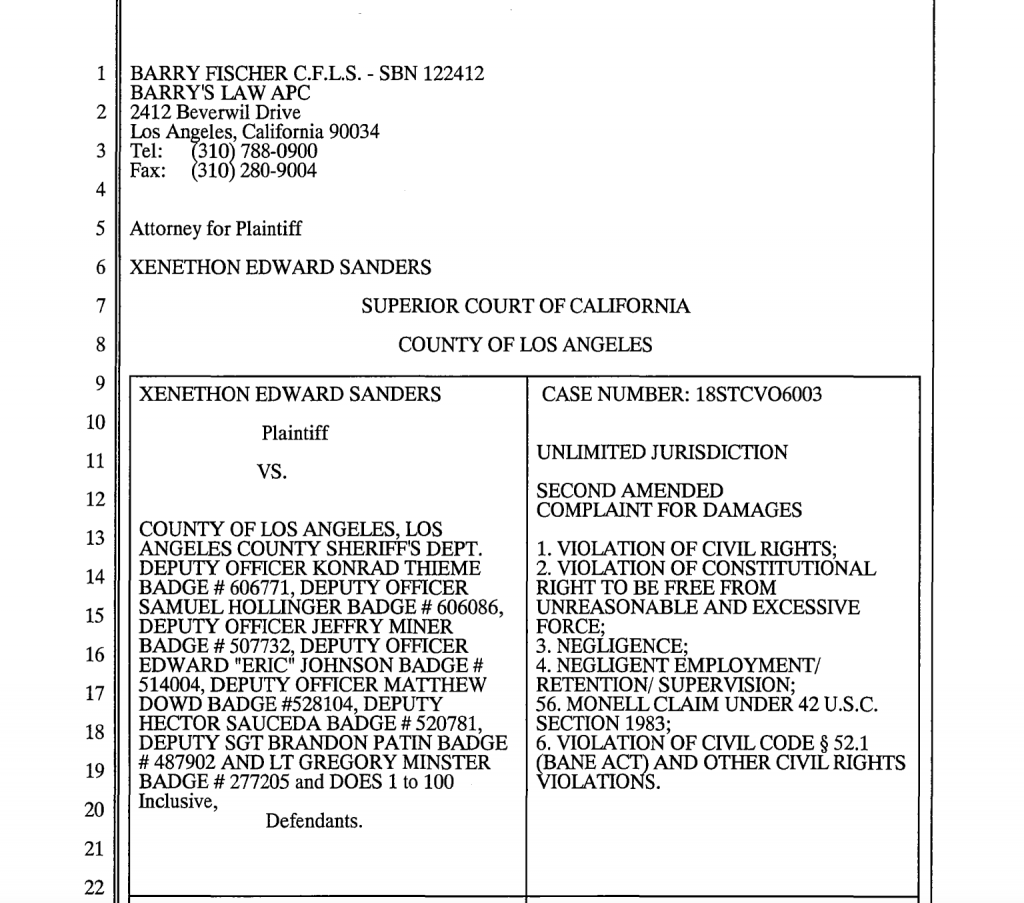 According to sources inside the department, Thieme's aggressive and violent behavior was well-known to superiors and Thieme was sent to anger management early on in his career.
Thieme continued in patrol despite close to 30 excessive force incidents documented in his personnel file sources allege, including at least one where it is alleged evidence was thrown out by a Detective because Thieme was on a recording saying he would "smash the person's head into the concrete". On-going cover-ups of Thieme's behavior were the norm and he got away with "A LOT" according to sources before body-worn cameras were mandated end of 2020.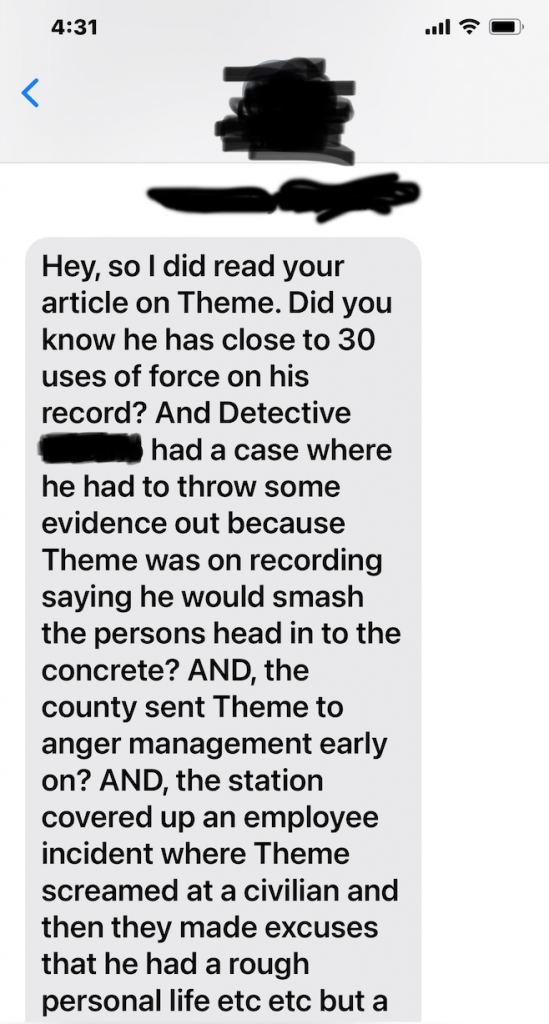 Thieme is due in court 7/7/22.
The question now remains, why did the department repeatedly dismiss and cover-up Thieme's behavior going back three administration, including Baca, McDonnell and current Sheriff Alex Villanueva further putting the public at large in danger knowing Thieme's propensity for violence?
Furthermore, knowing the 2017 incident is currently in litigation detailing egregious acts by Thieme, similar to the Jafari case, why the stall by District Attorney George Gascon on prosecuting Thieme.
Even more troubling, how many more like Thieme are still patrolling the streets?