Just days before the midterm elections, in what appears to be a futile attempt to secure last minute campaign funds, embattled Sheriff Alex Villanueva sent out a plea to deputies asking for their donations.
At 3:26 p.m. on November 4th, I received the video and text sent to department personnel by Villanueva's campaign, via a source inside the department.
Shortly after, the video statement by Villanueva and the texts sent to deputies, were uploaded to my Twitter.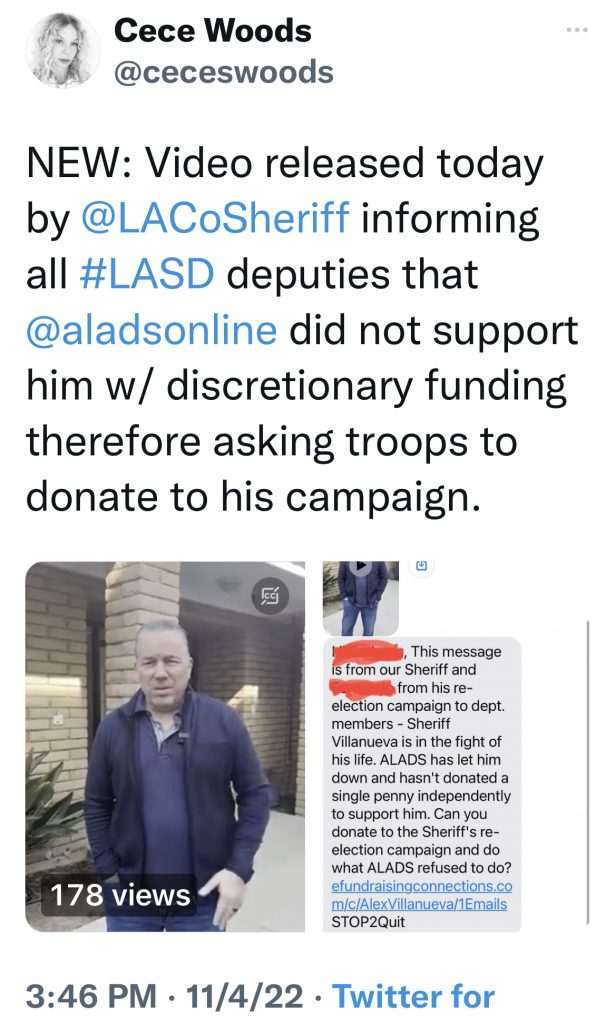 Approximately 30 minutes later, LA Times reporter Alene Tchekmedyian posted a tweet with the video and a screenshot of Sheriff's Department's policy Villanueva violated.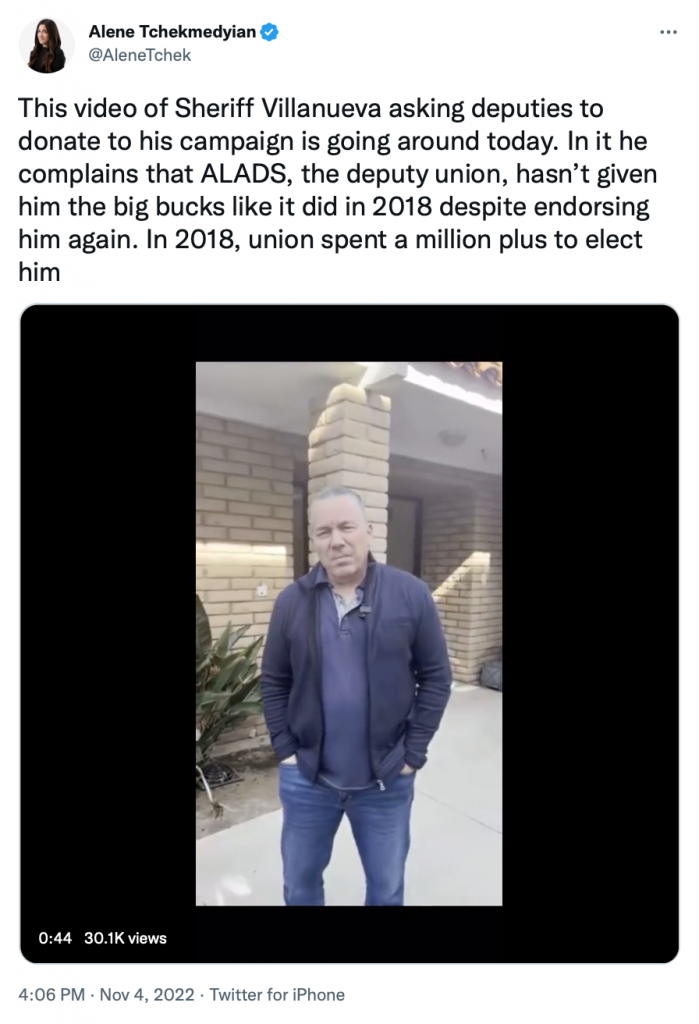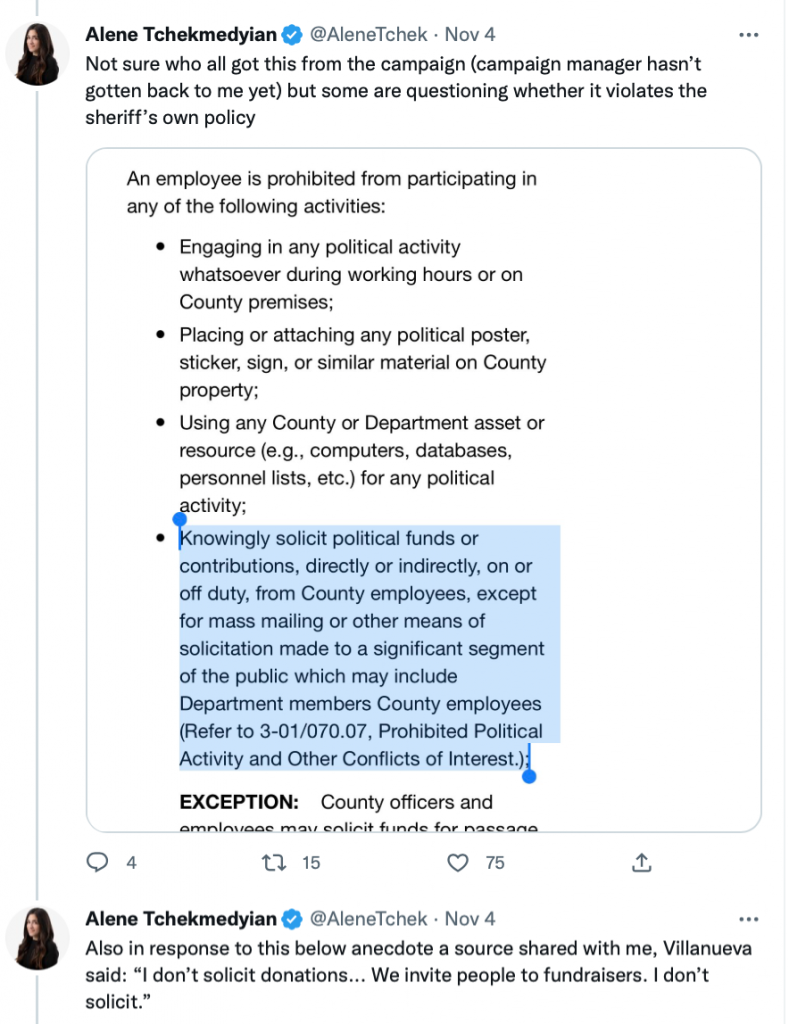 Five days after the video was released to the public, Los Angeles District Attorney George Gascon opened a criminal investigation into whether Villanueva violated California law when he solicited campaign donations directly from deputies.
The article suggests the Sheriff's mention of him "fighting (George) Soros and (Jeffrey) Katzenberg all by myself" prompted accusations of ant-semitism by Attorney Alan Romero, an attorney who represents several deputies suing the department.
Romero called Villanueva's statement an "anti-semitic dog whistle" and filed a complaint with the Anti-Defamation League.
Political Corruption Specialist Adam Loew, who was instrumental in assisting the Sheriff's Department in the Sheila Kuehl, Patti Giggans and former LA Metro CEO Philip Washington's involvement in the Pay to Play criminal case, had this to say Romero's complaint:
"Alan Romero or anyone else suggesting the Alex Villanueva's comments about billionaires David Katzenberg or George Soros are anti-semitic, in my opinion, simply does not have any understanding of anti-semitism, hate or racism. I personally find it reprehensible that Romero would make such a claim against Alex Villanueva or anyone else for that matter, making a mockery of the atrocities that have befallen the Jewish people for political and legal purposes.
With his complaint, Alan Romero has done nothing but open up some very powerful people in LA to scrutiny that could lead to serious questions about their affiliations with anti -semitism and anti-semitic individuals."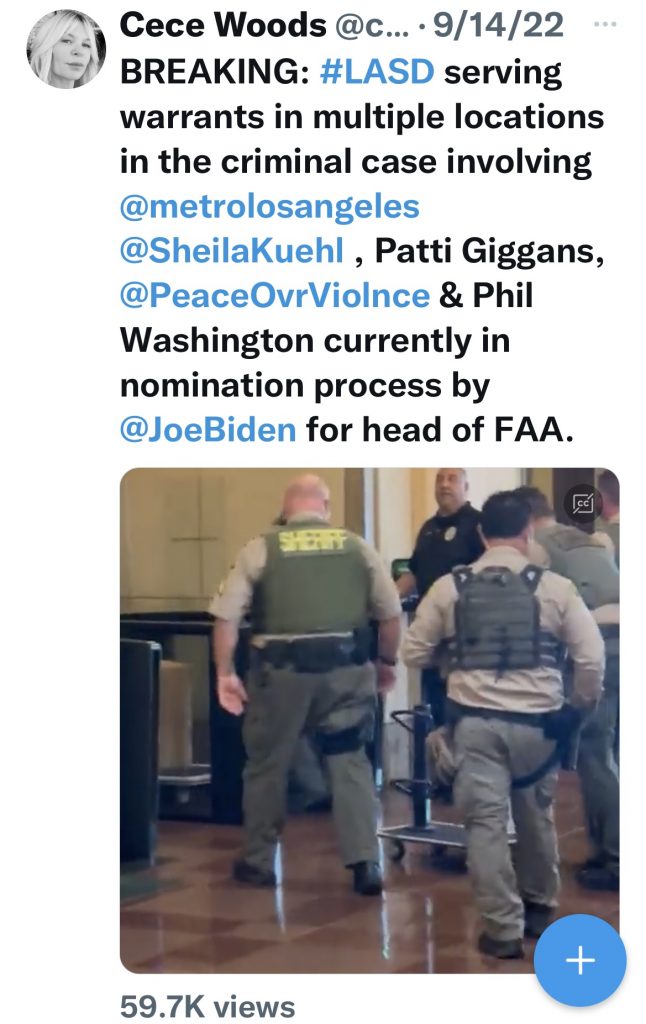 POT CALLING KETTLE BLACK?
The irony of Gascon's office pushing to pursue a criminal investigation against Villanueva is that, in 2016, Gascon was also investigated and fined for the same violation he is currently pursuing against Villanueva (which the LA Times article failed to mention in their article).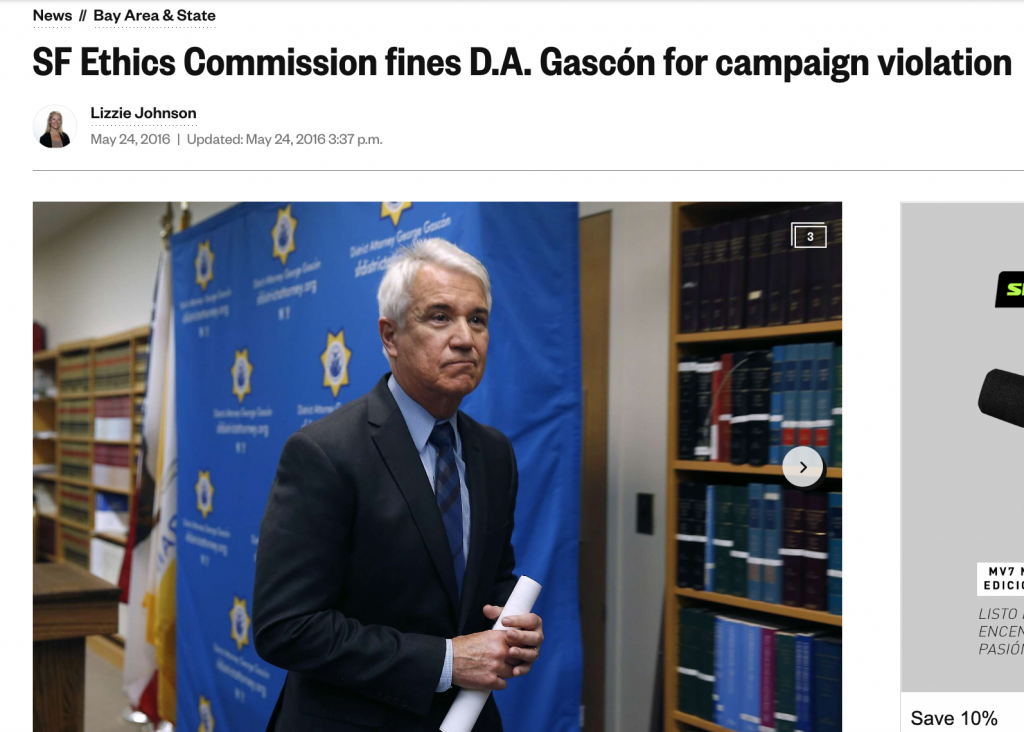 In  May of 2016, sfgate.com reported Gascon, then San Franciso DA, and members of his staff were fined by the Ethics Commission for illegally soliciting donations from city employees at a campaign fundraiser for Gascon's 2014 re-election.
"City officers and employees may not solicit political contributions from other city officers and employees, even while off duty," wrote City Attorney Dennis Herrera in a memo, circulated to city employees two months before the November 2014 fundraiser where Gascón netted $8,500 from 56 employees with the assistance of Swart and DeBerry.
Gascon, pleaded ignorance, however, Chair of the Ethics Commission Paul Renee noted Gascon attended ethics training and should have known soliciting donations from employees was illegal.
Gascon was ordered to pay $4,000 for the offense, while Swart and DeBerry paid $1,400 each.
CONTENTIOUS CAMPAIGNING
Villanueva's campaign trail for re-election was far from paved in gold, although he did amass quite the war chest.
High-profile fundraisers mostly centered around LASD's Homeless Outreach Team's efforts Venice Beach which began in the summer of 2021, proved profitable.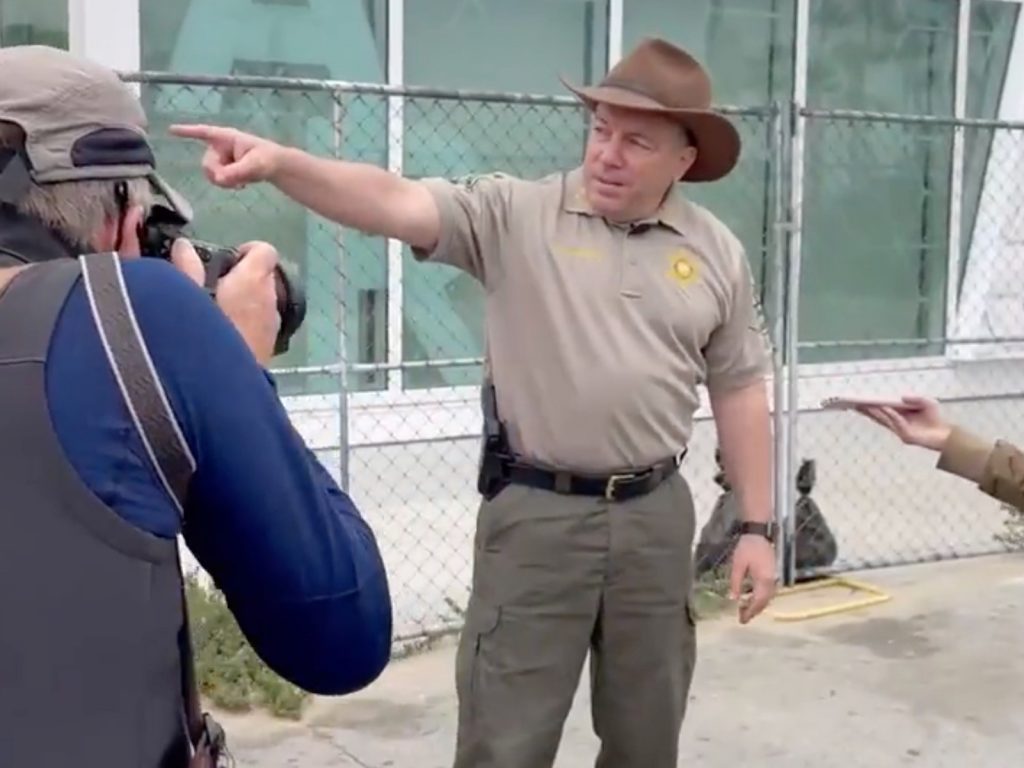 But in the end, not even a high-powered Hollywood publicist could pull Villanueva out of the deep hole his contentious political consultants and advisors dug for him.
Extremely poor political strategy, including members of the department and his campaign illegally surveilling, privately and publicly threatening former supporters/detractors and journalists (myself included), brought the Sheriff's first – and potentially only – term as the head of the largest Sheriff's department in the country, to a screeching halt.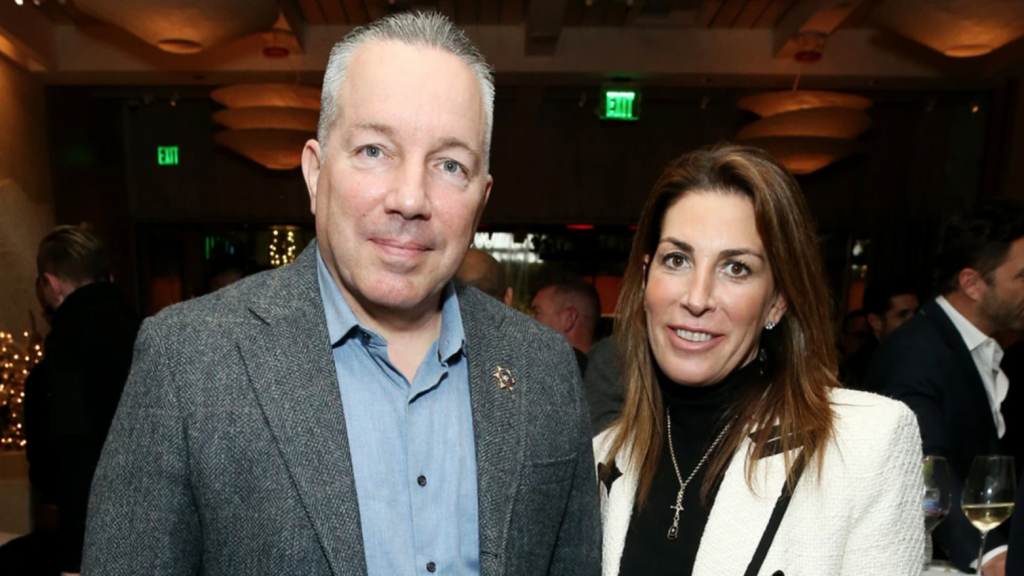 Another round of votes could seal Villanueva's fate as the top cop at LASD as soon as tomorrow.