Gabriel Jarret, who co-starred with Val Kilmer in "Real Genius", was caught last night in an underage sting operation by CC UNIT, a child activist organization that catches online predators preying on minors, brandished a weapon and fled the scene before he could be detained by Santa Monica Police Department. CC UNIT has been "decoying" Jarret on multiple online platforms as well as communicating via cell phone text messaging for  since May 26th, 2022.
Jarret first contacted the decoy online and believed he was engaging with a 13-year old female. He continued communicating with the decoy for over a year until last night when the "meeting" took place at the Santa Monica Pier who Jarrett believed he was meeting for oral sex.

CC UNIT contacted Santa Monica Police who was on scene at Jarret's home after followed Jarret who drew a weapon and fled the scene. He provided SMPD all the documentation over the last almost 16 months and detailed the meeting which was documented on video.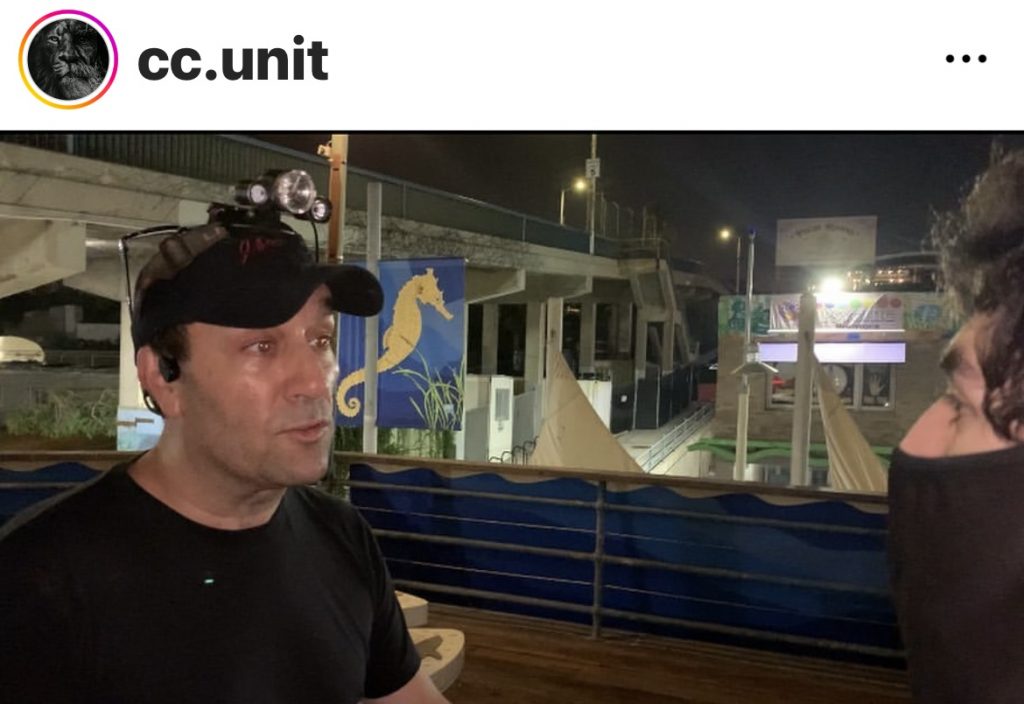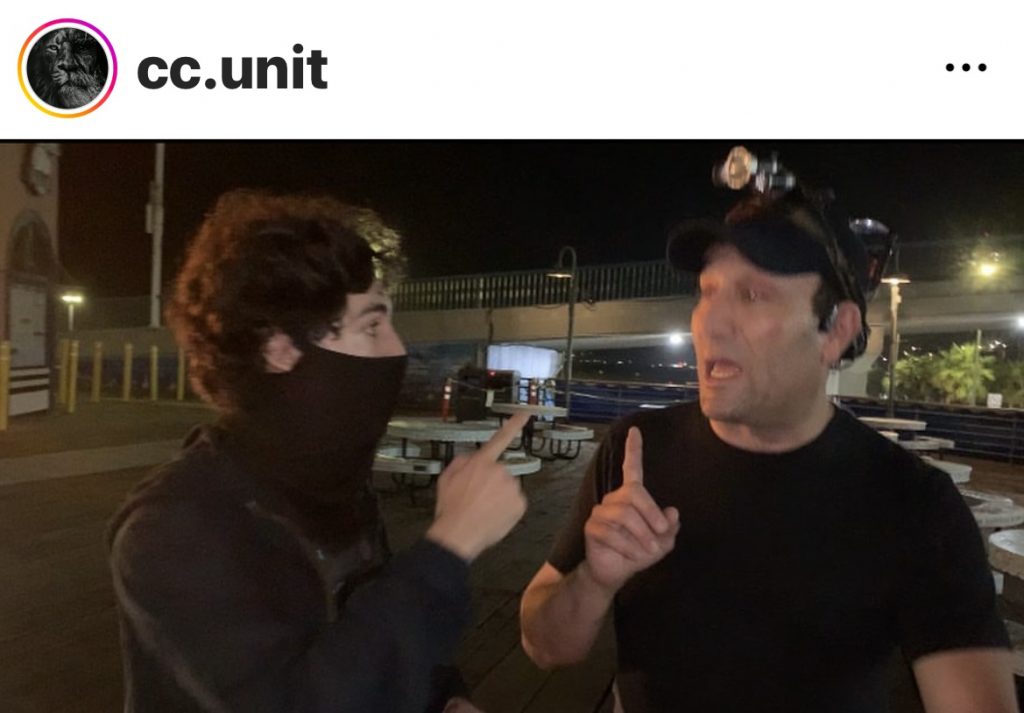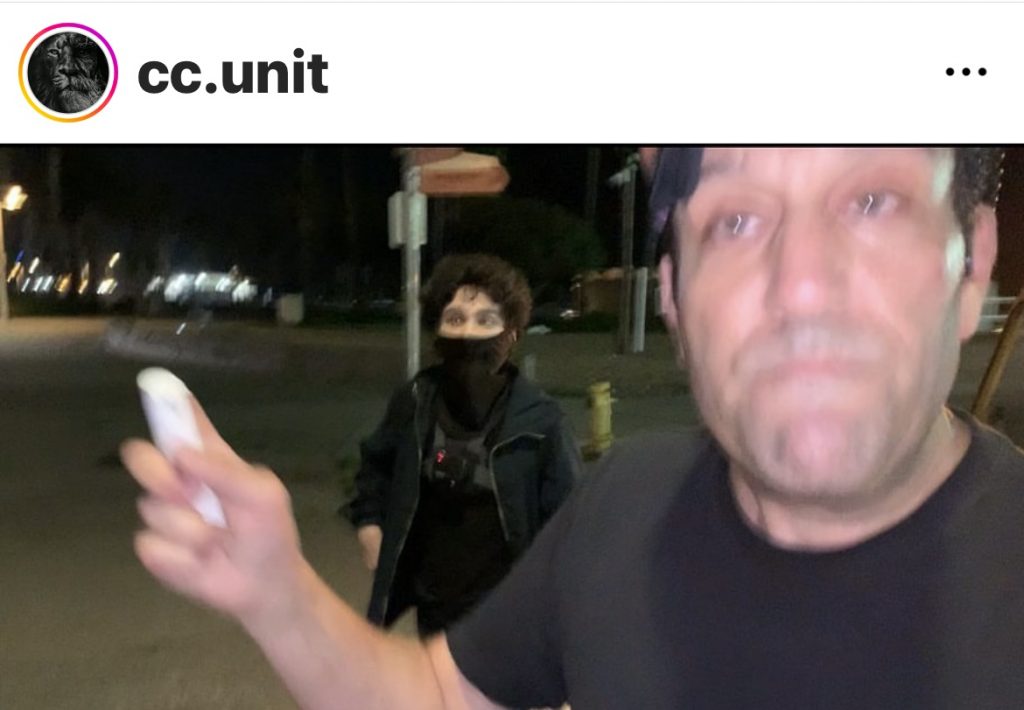 SMPD, who has made made arrests of CC UNIT's "catches" in the past for some reason declined to arrest Jarret last night and instead told CC UNIT "case would be referred to one of their detectives".
In 2018, TMZ reported that Jarret claimed his ex-girlfriend went nuts on him … refusing to leave his home, and accusing him of child molestation, rape and more.
"TMZ further reports Gabriel, who played Mitch in the '80s cult classic film and also appeared in Karate Kid, says she refused to get out and screamed outrageous accusations — calling him a pedophile, drug dealer and rapist — so loudly his neighbors overheard."Apparently, there could be some truth to the pedophile accusations made by Jarret's former girlfriend after last night's "catch" (a term used by CC UNIT describing the sting) which took place a Santa Monica Airport.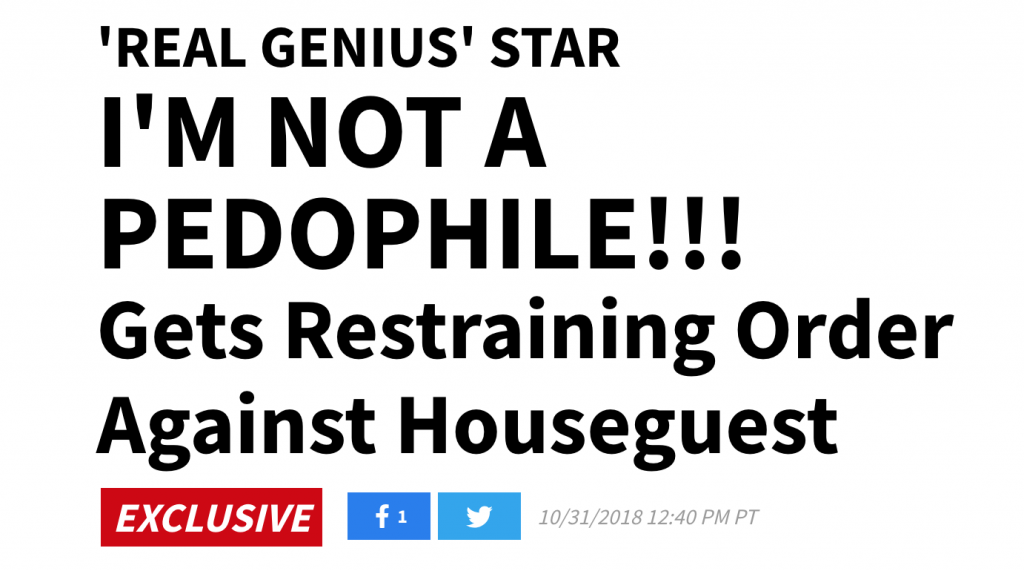 Yesterday, our sister publication The Malibu Daily News updated another recent CC UNIT "catch" which resulted in the arrest of a former Pepperdine Law employee, Scott Woeckel on August 12th. Woeckel, who according to recent information revealed to MDN, had been engaging in illegal activities with minors before being caught recent arrest.
MDN broke the story of Woeckel's suicide, on Saturday on September 9th, 2023, apparently pre-planned according to sources.
This is a developing story.