L.A. County officials announced Monday, May 11th, the long anticipated and controversial issue of re-opening L.A. County Beaches. Health officials outlined the first phase where physical distancing and wearing masks while participating in activities such as walking, running, and biking will continue to be part of the safety measures in place to slow the spread of the COVID19 virus. Congregating, lounging and sunbathing are prohibited. Officials will be monitoring crowd compliance, and the potential rise in contamination should mandates not be followed, before considering lifting protocols.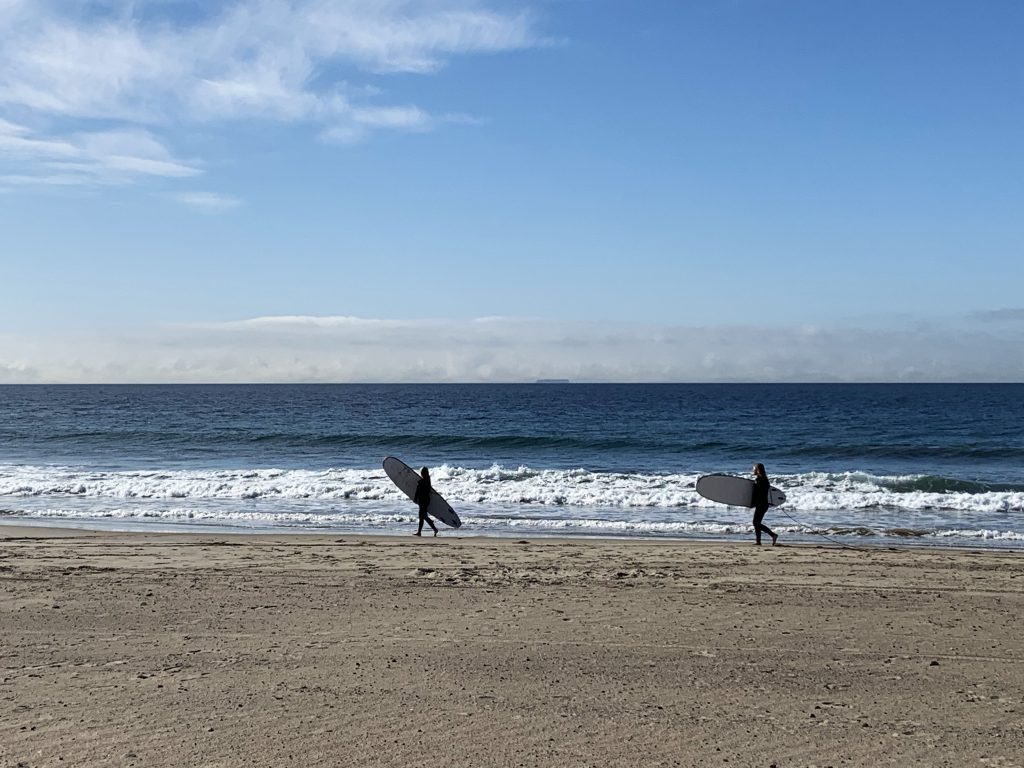 "We don't want a stampede to the beaches," Nicole Mooradian, public information officer for L.A. County's Department of Beaches and Harbors, told the  Los Angeles Times. She added that they expect this first step of opening to last about six weeks. "It could be shorter and it could be longer. It just depends on how many people come, and what the attendance looks like."
Orange County was the center of controversy after Governor Gavin Newsom ordered beaches to shut down, after crowds acted in defiance of COVID-19  stay-at-home orders. Most beaches have since re-opened for passive recreation only.
Additionally, protestors gathered in Huntington Beach near the pier in Huntington Beach on Saturday to reiterate their calls for the reopening of California's economy during the coronavirus pandemic. Approximately 1,500 people gathered in the area around 2 p.m., according to the Huntington Beach Police Department, but the protest carried on without incidents and no arrests were made. Many of the protesters were seen without facial coverings and were also seemingly defying physical distancing guidelines.
In stark contrast to Orange County, deputies patrolled empty beaches along the coast from Topanga to Ventura County Line reporting very few incidents. Most visitors and local residents have complied with the county orders and few citations have been issued according to law enforcement.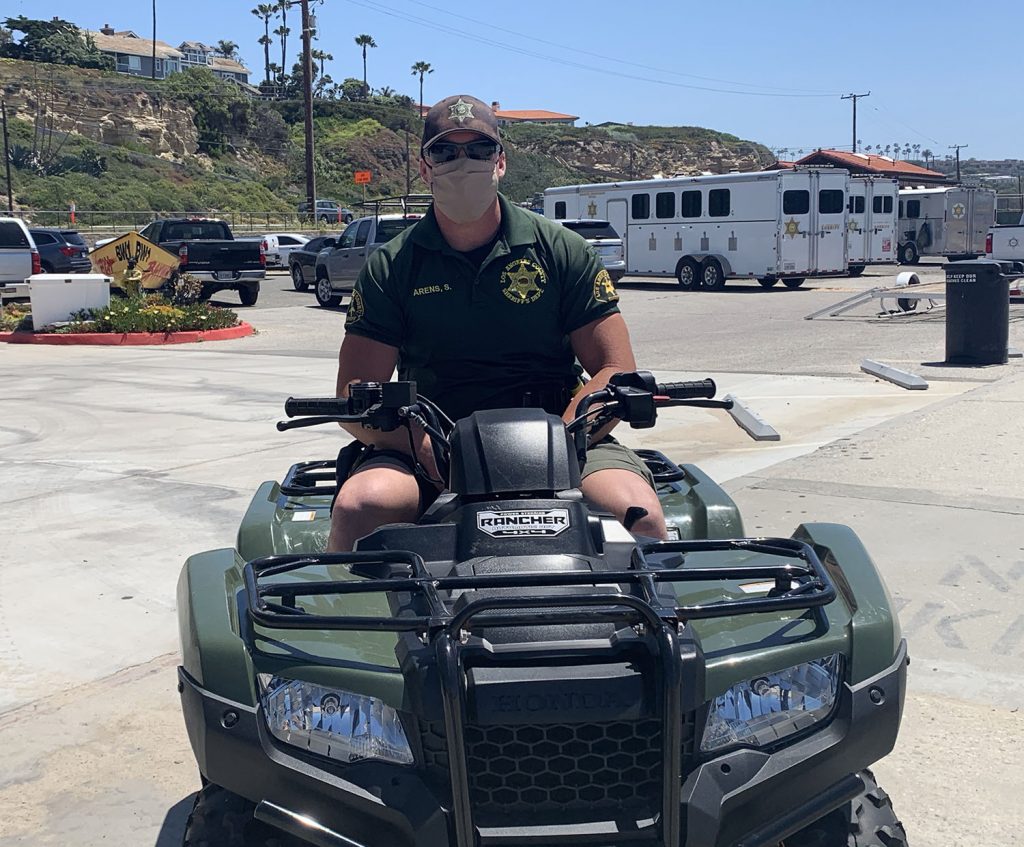 One incident however did make headlines shortly after the beaches were ordered closed when a paddle boarder from Pacific Palisades ignored L.A. County Lifeguards demands to exit the ocean.  An LASD boat was brought in from Marina Del Rey Station to assist, and once the Sheriff's boat arrived on scene, the suspect then complied and swam to shore. The suspect was arrested for Disobeying a Lifeguard 17.12.115 LACC and Violation of Government Code 8665. A surfer was also escorted off the beach when he refused to leave and given a $1000 citation.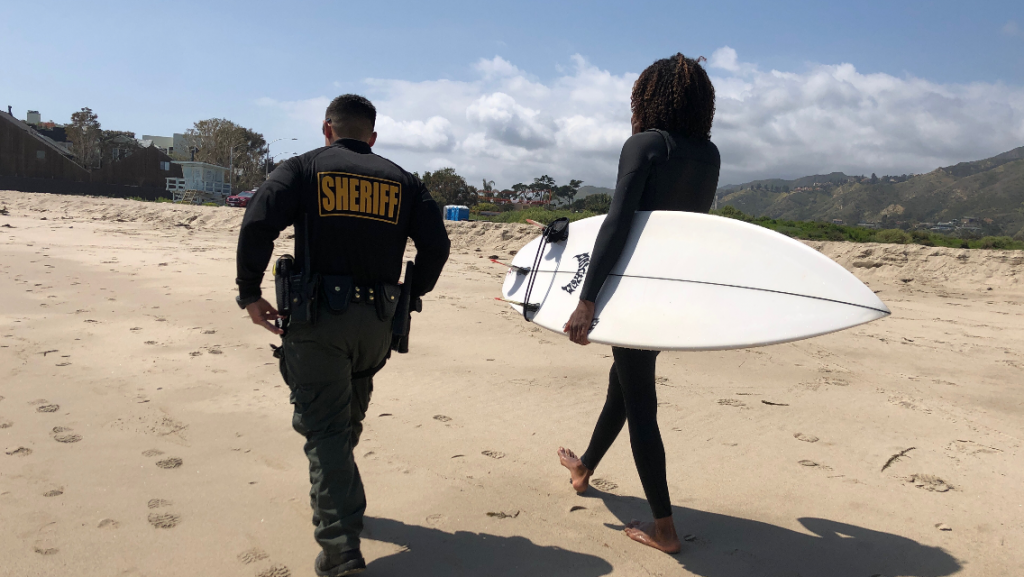 Ventura County was slow to react to complaints of crowds congregating at the popular County Line surf spot closing that location on April 5th while allowing parking on PCH still drawing crowds. Officials finally closed parking on along PCH on April 30th from Point Mugu south to the Los Angeles County line.
Lost Hills Acting Captain Chuck Becerra told The Current Report deputies will continue to be on tactical alert  on the weekends anticipating crowds for Memorial Day, which in years past has seen approximately 200,000 visitors over the four day holiday.
Trails were re-opened last weekend with mixed reviews, which if obeying the health officer mandates becomes an issue, Senator Henry Stern warned the public officials will not hesitate to shut the recreational areas down again.
Governor Newsom is expected to make a statement this week outlining the lifting of additional limitations should L.A. County remain on track with slowing the spread of the virus. "Millions of Californians answered the call to stay home and thanks to them, we are in a position to begin moving into our next stage of modifying our stay-at-home order," said Governor Newsom. "But make no mistake – this virus isn't gone.