This week, the Los Angeles County Sheriff's Department was shaken to its core with the tragic loss of four LASD past and present personnel in a 24-hour period.
An unprecedented event in the department's over 150 year history bringing the suicide total at the Sheriff's Department to nine this year.
The first suicide of 2023 was deputy Jonathan Buchan, 33, who died of a self inflicted gun shot wound shortly before 2:00 a..m. on January 20th, a little over a month after Robert Luna was sworn in as the 34th Sheriff of LA County.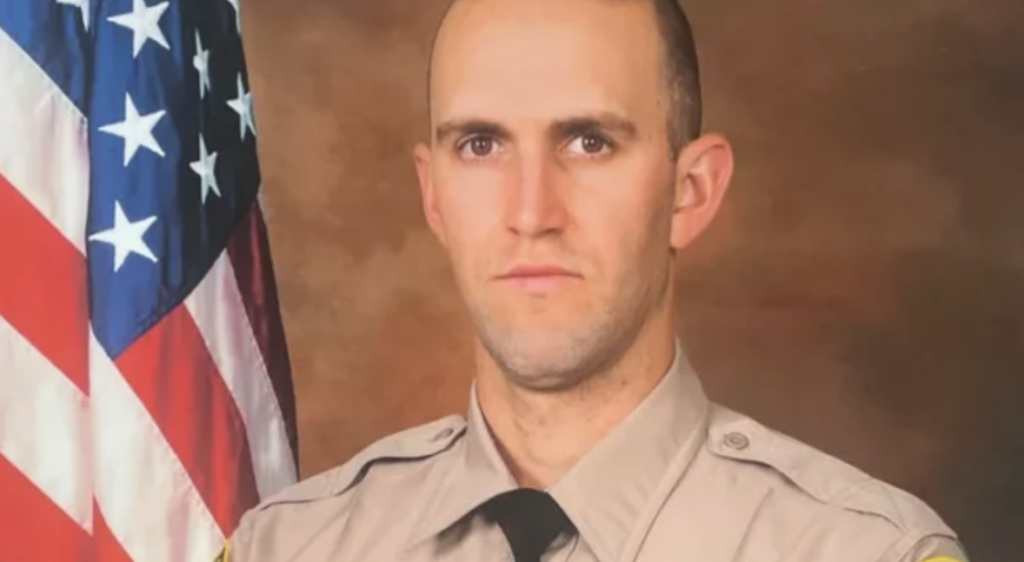 The news of the deaths by suicide began to trickle out Monday afternoon, November 6th. Homicide investigators were dispatched earlier that morning to the Santa Clarita home of Commander Darren Harris who died of a self-inflicted gunshot wound to the head at approximately 10:30 a.m.
Harris, 56 years old, was formerly the spokesman for the Santa Clarita Valley Sheriff's Station, promoted to lieutenant at the Sheriff's Information Bureau, and then Captain at Transportation Services.
According to sources, Harris was Commander of Court Services and was on Injured on Duty leave from the department. Sources say Harris had retirement plans in progress at the time of death.
The second suicide, Retired Sgt. Greg Hovland, occurred at 12:53 p.m. in Lancaster. Hovland, a long time Sargent who patrolled Antelope Valley, died from a gunshot wound to the chest.
The third suicide was at 5:40 p.m. in Stevenson Ranch. Corina Thompson, 60, a custody assistant at North County Correctional Facility Pitchess Detention Center, also died of a self-inflicted gunshot wound to the chest.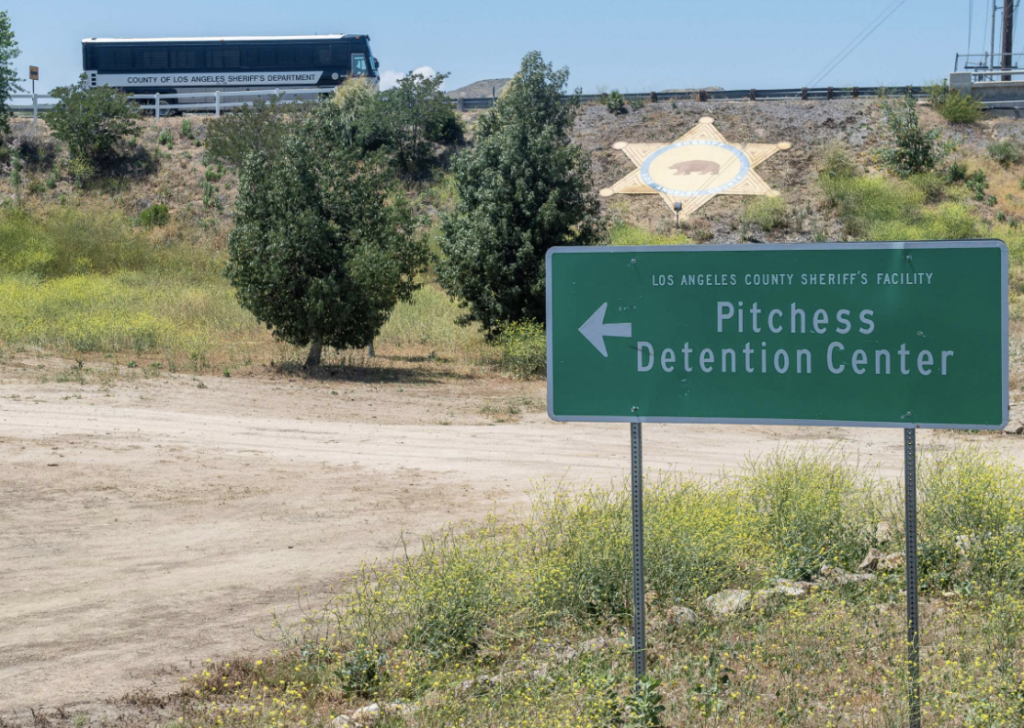 The fourth victim was found on Tuesday morning at around 7:30 a.m. in Duarte and worked in custody at the North County Correctional Facility in the maximum-security portion of the Pitchess jail.
The wife of the fourth victim allegedly confronted Luna and Chief of Custody Division, Sergio Aloma, at the hospital blaming the demands of an under supported and understaffed department for her husband's death.
As expected, strong reactions and a slew of emotions began to surface on social media by department personnel feeling the effects of the suicides and what has been a very long, dark year at LASD.
According to sources, Luna was "visibly shaken" at the news of the suicides and was called a "phony" by multiple members of the department, even openly admitting himself "I know everyone thinks I am".
Some personnel even confronting him directly, one-on-one, regarding his actions – and more importantly his inactions – this week regarding the suicides.
Luna has stated to personnel he wants to make changes but sources say a "restructuring" is currently taking place with (former) Sheriff Jim McDonnell loyalists creating an intense power struggle among the executive staff.
Luna is no stranger to suicides occurring under his watch according to one retired Long Beach Police Department member who posted on social media shortly after the LASD suicides this week.
Luna released a statement addressing the department suicides; "During trying times like these it's important for personnel regardless of rank or position to check on the well-being of other colleagues and friends. I have the deepest concern for our employee's well-being, and we are urgently exploring avenues to reduce work stress factors to support our employees work and personal lives,"
The compounding stress factors for law enforcement personnel hit an alarming level nationally in 2020 with the George Floyd riots leading to the defund the police movement.
LA County saw additional pushback with a hiring freeze placed on the department by the Board of Supervisors which many attribute to the contentious relationship between the Board and then-Sheriff Alex Villanueva.
The Department is currently down approximately 1400 officers forcing current personnel to work mandatory overtime shifts.
One source says Century Regional Detention Facility, is mandated 8 overtime spots per month. That's two per week, per person on top of their 40 hour shifts and commute time.
Under former Sheriff Alex Villanueva, overtime restriction was lifted from 96 to 120 hours per calendar month. Current department policy states personnel shall not work more than 12 days straight. However, sources say even that restriction is cast aside due to current suffocating requirements for personnel to work more overtime than what is practical.
Besides being dangerous for line personnel, it is also a sizable waste of county funds, in that personnel are required to be paid time and a half for the overtime worked. In custody alone, the annual overtime cost is in the millions of dollars.
This year department morale has taken a devastating blow under Luna's leadership. Compounded with the recent revelation of the true nature of Luna's relationship with DA George Gascon, a mentorship that goes back 20 years which was relatively unknown to LASD personnel until recently.
This critical information which significantly impacts public safety in Los Angeles county, was also kept from voters during Luna's campaign for Sheriff and most certainly could have impacted the outcome of the election. In 2022, Gascon was already two years into his strategic destruction of law and order with his pro-criminal directives and was in the midst of a second voter recall.
The Current Report broke the story of the mentorship relationship between Luna and Soros-backed DA Gascon shortly after Gascon announced he would not be seeking the death penalty for the murder of Palmdale deputy Ryan Clinkunbroomer, who was ambushed while waiting at a red light on September 16th.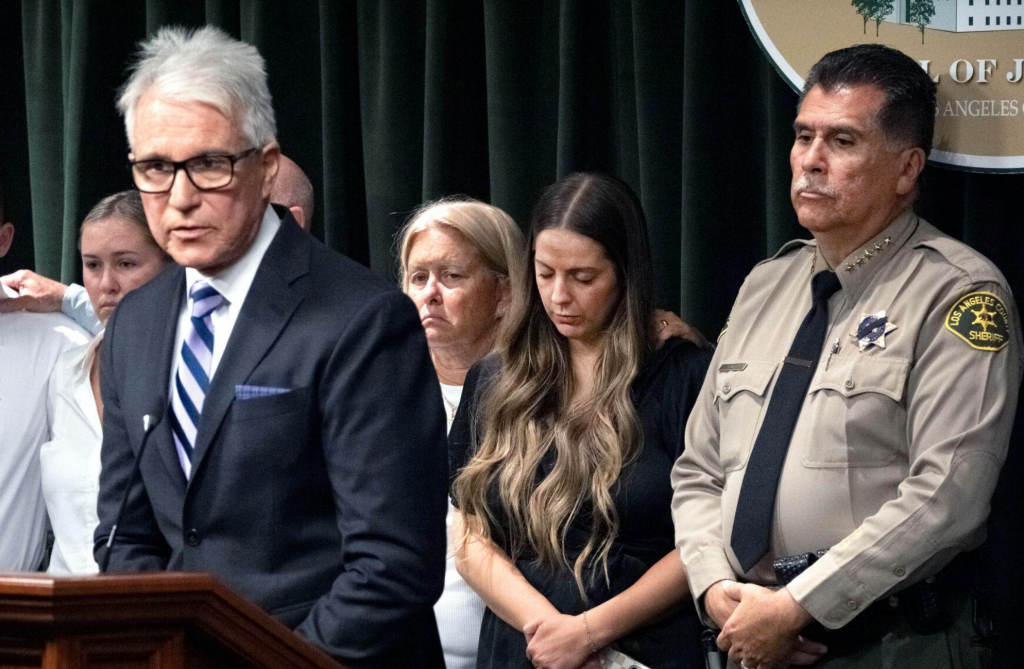 Sources say Luna stood by silently knowing full well Gascon's intent to not seek the death penalty of one of his own deputies, failing to tell the family beforehand of Gascon's intentions, leaving them to be stunned, on camera, at the nationally televised press conference.
The revelation of the Luna-Gascon mentorship also explains many of the decisions Luna has made in his first year as Sheriff.
The "prosecute first, investigate later" approach, as evidenced of his handling of the Lancaster and Palmdale Use of Force incidents this summer, led to outrage among the rank and file who confronted Luna multiple times during his visits to the Antelope Valley stations.
It also led to a series of anonymous "Just a Deputy" letters circulating throughout the department and on social media  highlighting the facts in the Use of Force incidents that were being kept from the public and truth behind how the department is operating, which has greatly impacted deputies ability to effectively protect citizens, as well as public safety as a whole in LA County.
A third "Just a Deputy" letter surfaced yesterday as a result of the LASD department suicides:
3rd Letter to the Citizens of the Antelope Valley and Beyond
Hello,
Recent events have once again compelled me to write about serious issues within the Los Angeles County Sheriff's Department. Things can not continue the way they are. We work multiple overtime shifts a week, often only getting a couple hours of sleep between continuous double shifts. We are frequently required to work overtime on our days off, and requests for time off to be with family are denied due to lack of staffing and straining relationships. We frequently see violence and horrors beyond comprehension, like a Lancaster man who recently beat his own children to death.
The workload and stress alone would be enough to dishearten people, but there is more. Sheriff Luna, his command staff, and DA Gascon push for leniency toward criminals. But when it comes to us, they seek maximum punishment toward Deputies, potentially including termination and criminal charges, for even the smallest violations of department policy. This has created hesitancy for many to perform their duties.
The fact that our leadership sides with criminals and their advocates, while condemning its own understaffed and overworked Deputies, has come into painful focus in the last few months. On September 16th, Deputy Ryan Clinkunbroomer was murdered right outside his station. Luna didn't attempt to argue with the mercenary DA Gascon for maximum punishment. He didn't even bother to learn how to pronounce his last name correctly for the funeral. His uninspired words at the funeral brought no solace to us, and many of Clink's partners weren't even granted adequate time off to grieve. Additionally, certain members of Luna's command staff were visibly too proud and stiff necked to even bow their heads to show respect for our fallen partner during the funeral. If only the sense of loss and disrespect ended there.
On October 10th, a mobile range trailer outside of North County Correctional Facility exploded, trapping two Deputies inside a hellish inferno. They are still clinging to life but will be irrevocably scarred with massive burns and lung damage. Next to that old trailer sat a new unused range trailer. Unused because it required the installation of a different power outlet for the new equipment. The cost estimate of $25,000 to install a new outlet for the updated trailer was deemed an unnecessary expense until it was too late.
Most recently, on November 6th, two current department members and one retired Lancaster Deputy took their own lives. The very next day, another Deputy took his own life as well, bringing the total number of LASD suicides this year to nine. The law enforcement suicide awareness group "Blue H.E.L.P." reports that 86 officers across the country have taken their own lives this year. This means LASD suicides alone account for 10% of known law enforcement suicides in the United States for 2023 so far!
For the most part, the Sheriff's Department response to all of these tragedies and travesties has been generic emails with bromides about seeking help and listing a few hotline phone numbers. Luna did stop at Lancaster Station on November 6th and very briefly spoke about the three suicides that day. However, Deputies knew the actual reason he stopped at the station was because he landed at the station helipad on his way to meet with a group that encourages anti-Deputy sentiment in our community. Another slap in the face in the wake of more loss.
The lack of awareness in the upper echelon of LASD is truly astounding. They seemingly don't understand or care that their actions, and in-actions, are causing people to leave the department in droves; or worse, pushing people past their breaking point. The department itself is exhausting its Deputies in body, mind, and even soul.
Changes must be made. As your first responders, we tend to shy away from showing our vulnerabilities to the people we're supposed to help, but I'm asking on behalf of my partners. I believe a show of public support for LASD Deputies can help us now. We need your voices. If you're concerned about any or all of these issues:
Contact your local city councils.
Call the L.A. County Board of Supervisors at 213-974-1411
Call Sheriff's Information Bureau at 213-229-1850
Call Assemblyman Tom Lackey's office at 661-267-7636
Call Representative Mike Garcia's office at 661-568-4855
Please copy and share this message with others.
Thank you for taking the time to read this, and God bless,
Just a Deputy
With an overworked, under appreciated and extremely unhappy rank and file patrolling LA County, the majority of which have little, if any, respect for their elected leader, it seems the Sheriff is an extremely compromised position.
Similarly, there is no refuge for Luna on the 8th Floor at the Hall of Justice as the vultures vying for power are circling and to ready swoop in on their vulnerable prey.